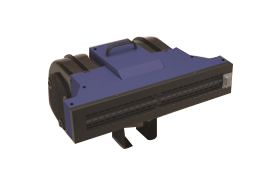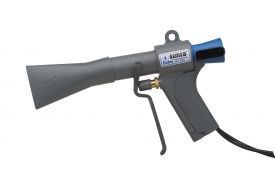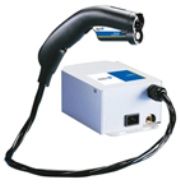 The Simco range of ionized air blowers and Air Guns
Phoenix Static Elimination Blower
This Simco static elimination blower is assured to remove static charge from the process area. The power supply for the Phoenix Static Elimination Blower is built into the unit, making it easy to install and move. This ionizing air blower is perfect for all applications.
Sentry Static Elimination Blower
This static elimination ionising blower well suited for applications in injection moulding, thermoforming, medical device manufacturing, electronics assembly and packaging. The Sentry Ionizing Blower power supply is built into the unit
Top Gun Fast Discharge Ionizing Air Gun
Simco-Ion's world famous Top Gun Ionizing Air Gun is a high performance ionized air gun for a wide variety of electronic, medical and assembly applications. The Top Gun has high blow-off force with low air consumption ensuring high efficiency cleaning and maximum static charge decay. A filter at the exit of the gun ensures that the air is clean.
I-VSE 5000 Static Control Blower
The I-VSE 5000 powerful static neutralizing blower eliminates tough static charges fast in demanding industrial environments
XP-20F Static Elimination Blower
Simco heavy duty and long range static elimination blower approved for use in Class 1, Division 1 and 2, Group D hazardous areas. The XP-20F, Static Elimination Blower is powered by a stand-alone power supply, which must be purchased separately.