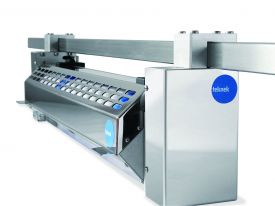 Cleaning Head
The Teknek Cleaning Head is designed to be easily installed on to a screen printing press or a reel to reel application.
The compact design ensures the machine can be integrated for cleaning before printing, clean before screen printing, clean before coating, clean before laminating etc.
This Teknek clean roller system uses clean rollers and adhesive tape rolls to remove 100% of the particles
It is ideal for cleaning sheet products and cleaning webs. 
Clean sheets and webs up to 1500m wide to increase your yields and product quality.