CM80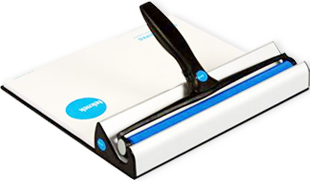 Teknek CM81 Sheet Cleaning System
The latest and newly announced Teknek CM81 is a double side sheet cleaner which uses Teknek contact rollers / tacky rolls to remove surface contamination in dust critical processes. The collected particles are transferred to sheet type adhesive rolls
Teknek CM81 sheet cleaner cleans down to one micron in one pass and is easily integrated into all processes across a wide range of industries including PCB cleaning, film cleaning, cleaning before screen printing etc.
The side access to the Teknek sheet type adhesive tape rolls ensures a continuous production flow providing maximum productivity from the process. The CM81 is a most popular high performance sheet cleaner and cleans ultra thin panels, inner layers, films etc.
The CM81 is proven to provide the best yields and quality.
Clean before exposure, clean before AOI, clean before screen printing and many more
Contact us now for advice and information on Teknek Sheet Cleaning systems
| | | |
| --- | --- | --- |
| CM81 0300 | One direction and automatic reverse with external conveyor options | Cleaning width 320mm |
| CM81 0600 | One direction and automatic reverse with external conveyor options | Cleaning width 622mm |
| CM81 0650 | One direction and automatic reverse with external conveyor options | Cleaning width 650mm |
| CM81 0750 | One direction and automatic reverse with external conveyor options | Cleaning width 762mm |
| CM81 1000 | One direction and automatic reverse with external conveyor options | Cleaning width 1000mm |