CM10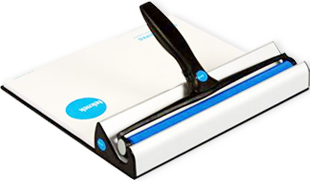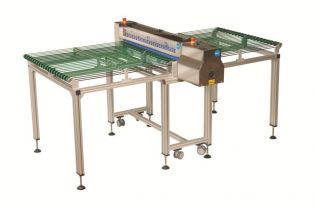 The Teknek CM10 Sheet Cleaner
The Teknek CM10 sheet clean machine has high performance Teknek Cleaning rollers, tacky rollers to remove surface contamination in dust critical processes.
The clean rollers transfer the dust particles to sheet type adhesive rolls which permanently store them
The CM10 is available with a range of Teknek Cleaning rollers that clean particles down to one micron or the optional Nanocleen™ technology, the unique silicone free and antistatic cleaning roller system that cleans to nanometre particle size
The CM10 is equipped with powerful Simco anti static system ensures the material is free of static charge.
Optional conveyor systems, ensures the CM10 can be utilised as a stand-alone or as an in line sheet cleaning system.
The CM10 has a unique head tilting system to gain access to the cleaning core. This space saving feature allows full access for both maintenance and operators.
The Teknek CM10 is an excellent system for cleaning films, cleaning BLU films. PVB, decorative laminate products, plates and more...

Contact us now for more information to improve your quality and yields.
| | | |
| --- | --- | --- |
| CM10 1000 | One direction and automatic reverse with external conveyor options | Cleaning width 1000mm |
| CM10 1200 | One direction and automatic reverse with external conveyor options | Cleaning width 1200mm |
| CM10 1500 | One direction and automatic reverse with external conveyor options | Cleaning width 1500mm |