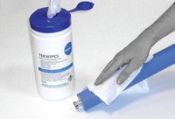 Customer Support by Merasia
Merasia staff are fully trained on Teknek and Simco Ion products to provide the highest level support to our customers.
Services provided include:
Teknek Machine service audit to ensure your system continues to give excellent performance.
Simco product service
Installation services
Cleaning roller recovery (where possible and applicable with the Teknek Roller Doctor)
Genuine and guaranteed spare parts supplied.
Teknek machine maintenance training
Cleaning roller maintenance and materials Tekwipes and Teknek Roller Doctor
Service contracts for peace of mind operation
Consultancy on yield improvement, static and clean room solutions
And more …..